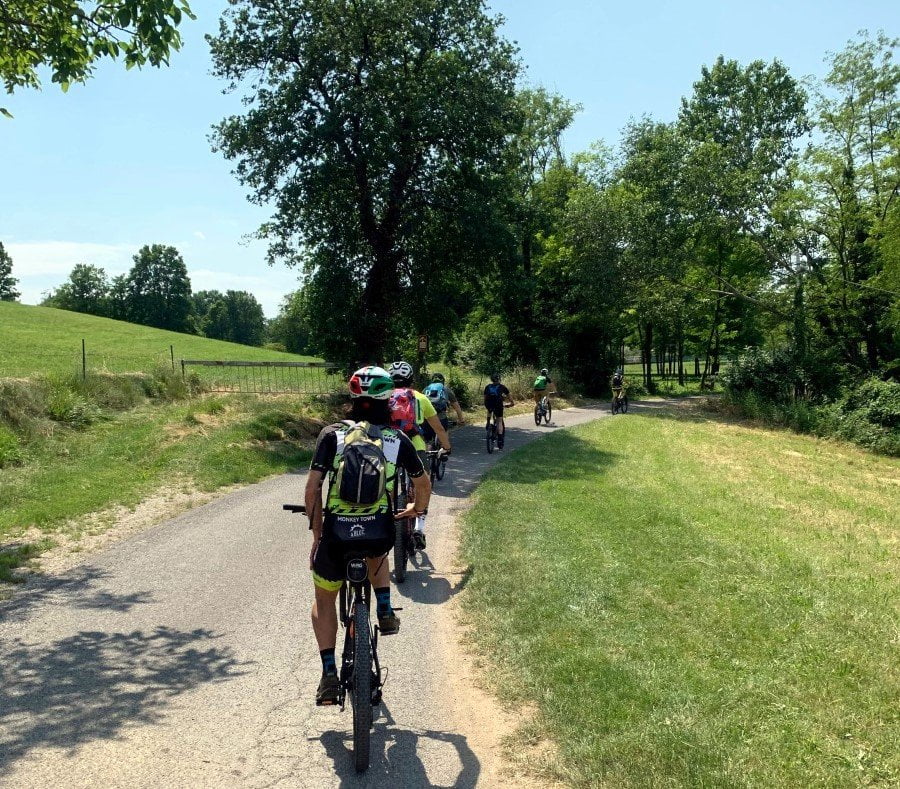 Discover Valtenesi hills on two wheels: go out on an electric bike and have fun among olive trees and vineyards on Lake Garda.
We offer you:
Bikes delivery directly to the hotel
3 hours of tour with E-MTB
Accompaniment by certified tour guides (as well as former professional cycling champions!)
This tour will be a pleasant ups and downs where we will visit the town of Puegnago del Garda, famous for its numerous wineries. From there you will be immediately fascinated by the breathtaking panorama.
Through secondary roads, surrounded by vines and olive groves, we will cross the beautiful villages of the Valtenesi region, then descend gently and reach the beach of Manerba del Garda.
From here a fascinating cycle path surrounded by nature will lead us to Salò and then we will go up to return to the hotel.
Starting from:
€ 220,00 (e.g. October 10th 2022) per room in bed and breakfast
€ 280,00 (e.g. October 10th 2022) per room in half board
Book now your active holiday!
Offers not to be missed
Tutte

Mai

June

August

April

December

July

March

November

October

September
Offers not to be missed
Tutte

Mai

June

August

April

December

July

March

November

October

September